1995
The gallery held more than 180 exhibitions and published over 50 catalogues during its 20 year history.
More exhibition archives will be added periodically and it is expected to be completed by mid-2023.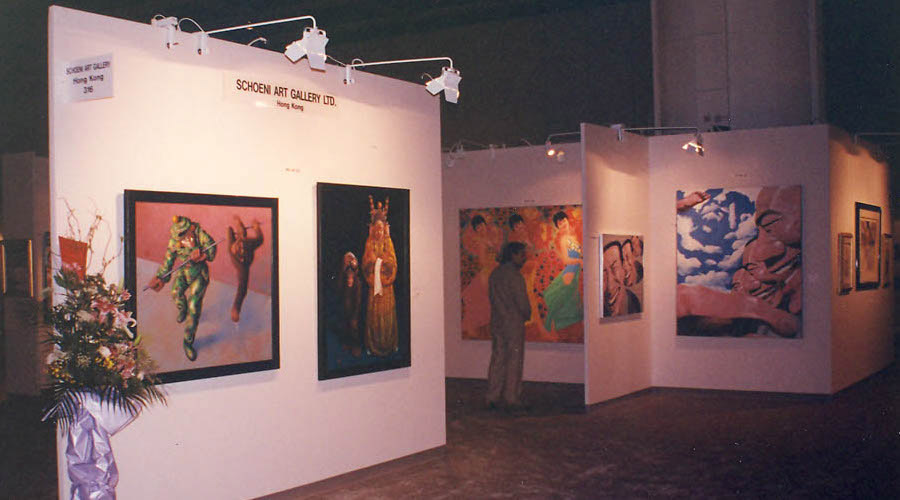 May 1995
May 1995
Schoeni Art Gallery featured a wide variety of works by established as well as emerging Contemporary artists in its second participation of Art Trends, featuring works by artists Alexei Sundukov, Jackson Yu, Mai Jinyao, Qi Zhilong, Wang Huaxiang, Wang Yidong, Weng Danxian, Yang Shaobin, Yue Minjun, Zhang Gong and Zhao Ming.
See Exhibition Archive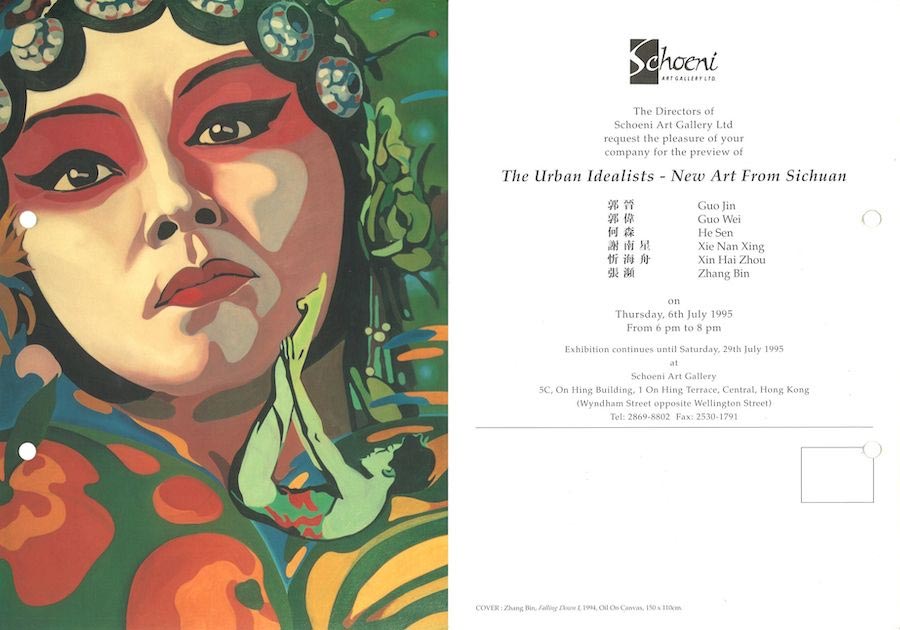 July 1995
July 1995
Besides artists from Beijing, Schoeni Art Gallery also provided an exhibition platform for CCA from other regions in China, such as the 6 Sichuan artists in the exhibition; Guo Jin, Guo Wei, He Sen, Xie Nanxing, Xin Haizhou and Zhang Bin.
See Exhibition Archive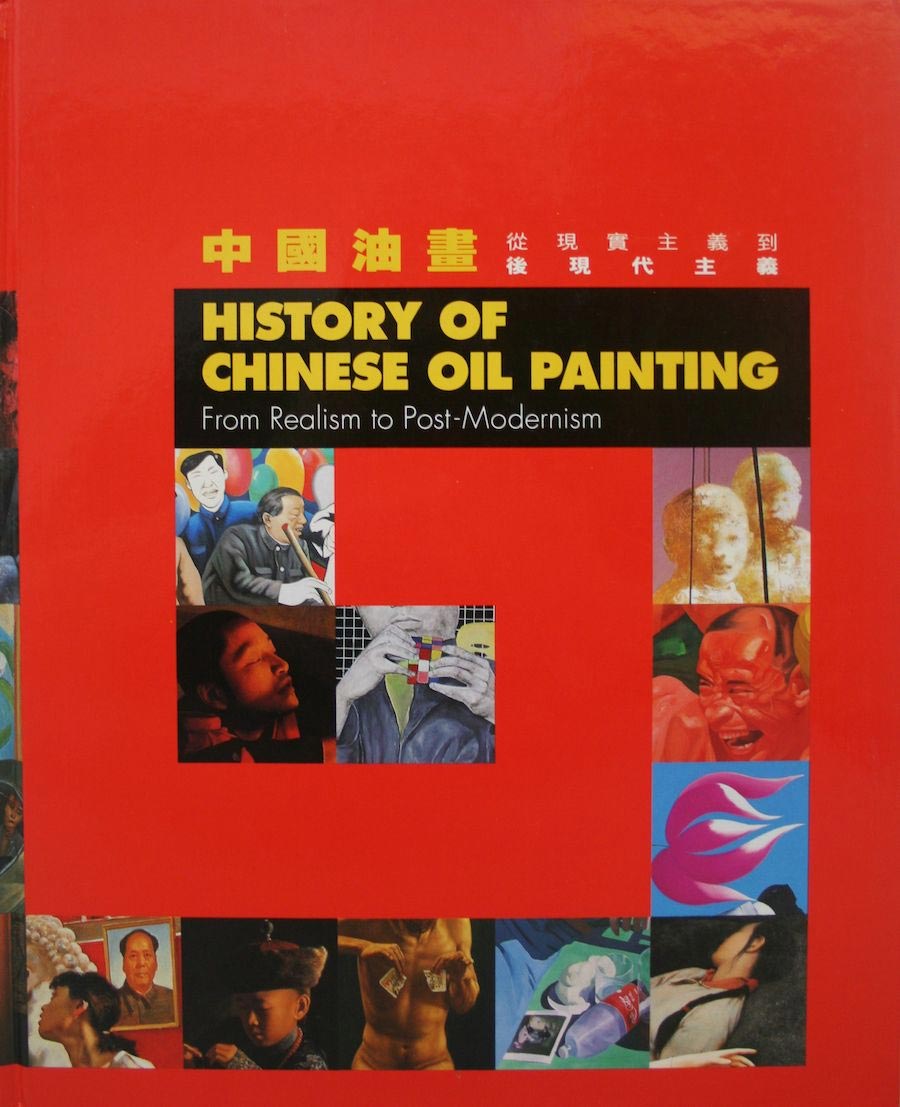 October 1995
October 1995
This group exhibition of 40 artists was held in collaboration with Galerie Théorèmes (Brussels, Belgium) and was a very important documentation and introduction to the different genres of CCA at the time. A milestone publication was also published that included essays written by important curators and critics.
See Exhibition Archive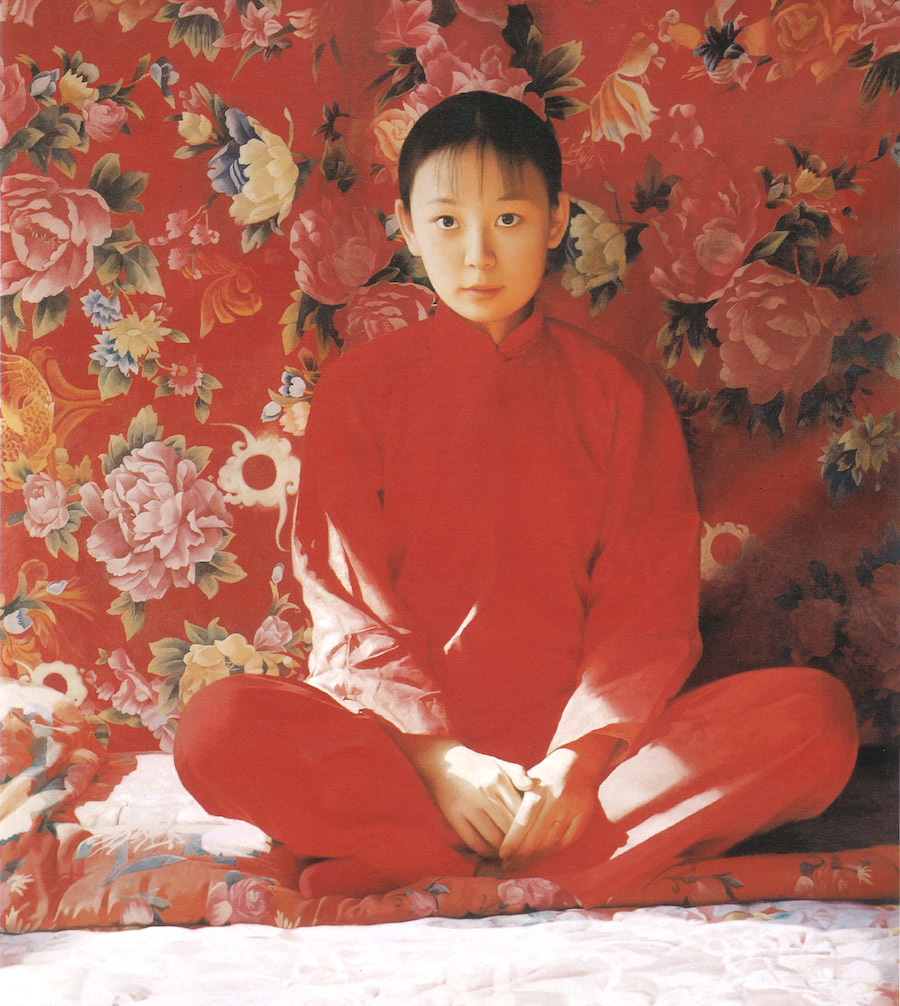 November 1995
November 1995
For the 4th edition of Art Asia, now named the Hong Kong International Art Fair, the fair invited Schoeni Art Gallery's artists Jiang Guofang, Xia Xing and Liu Dahong as special guests to attend the fair.
See Exhibition Archive