2006
The gallery held more than 180 exhibitions and published over 50 catalogues during its 20 year history.
More exhibition archives will be added periodically and it is expected to be completed by mid-2023.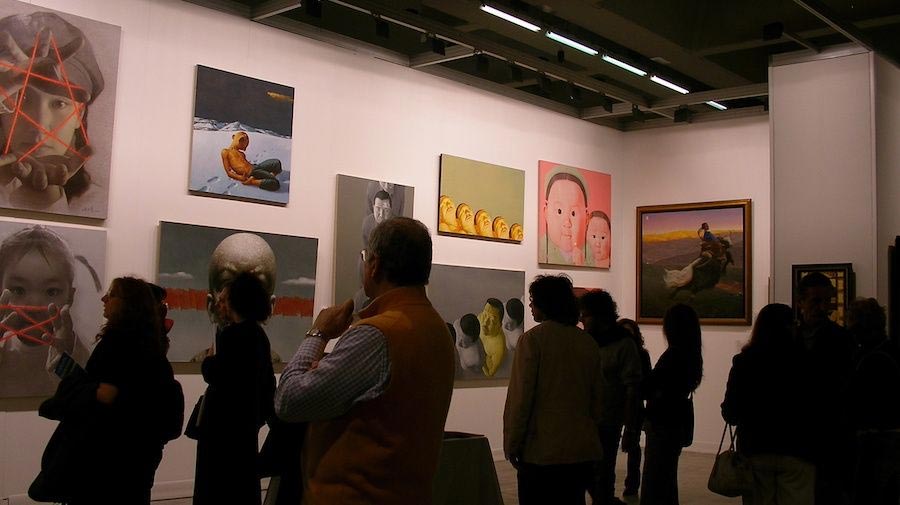 March 2006
March 2006
Schoeni Art Gallery attended the artfair in Milan, presenting 25 Artworks by 17 Chinese Contemporary Artists.
Exhibition Archive Coming Soon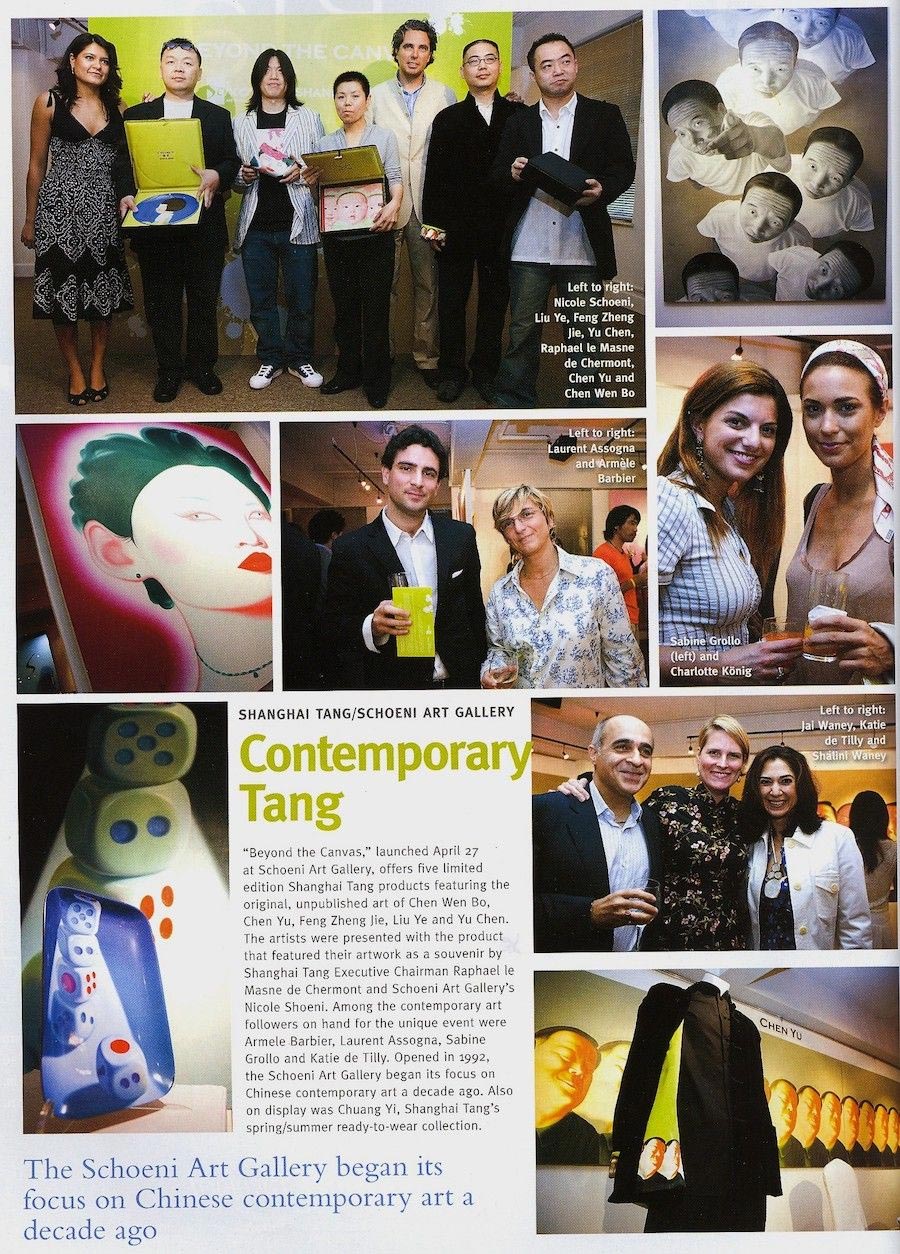 April 2006
April 2006
A collaboration with international lifestyle brand, Shanghai Tang, Schoeni Art Gallery's contribution to this project was a line of limited edition products entitled Beyond the Canvas that showcased specially commissioned artworks by 5 Chinese artists, Chen Yu, Chen Wen Bo, Feng Zheng Jie, Liu Ye and Yu Chen.
Exhibition Archive Coming Soon