2011
The gallery held more than 180 exhibitions and published over 50 catalogues during its 20 year history.
More exhibition archives will be added periodically and it is expected to be completed by mid-2023.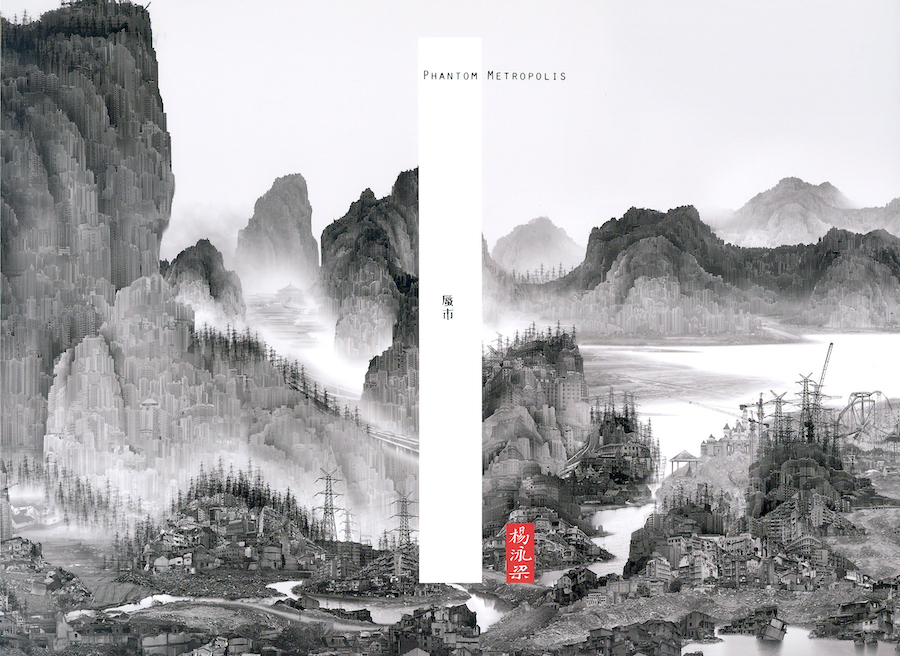 September 2011
September 2011
Phantom Metropolis, was Yang Yongliang's debut solo in Hong Kong. It showcased a selection of his previous works and then never seen before artworks from a series entitled Peach Blossom Colony. Yang is a multi-talented multimedia artist who is most known for his creation of breathtaking and mysterious city-scape scenes that look like traditional "Mountain and River" paintings of the Song Dynasty, but on closer inspection the mountains are in fact made up of a myriad of metropolitan buildings.
Exhibition Archive Coming Soon